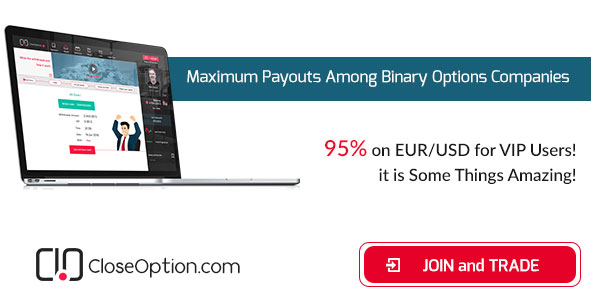 Link – $2100 for 10 traders every week
Contest are usually held once a week and there is a possibility of holding one to four competitions in every month.
To participate in the competition client should have verified the account with loading the residence documents and identity.
Having more than one account in the name of any person in CloseOption is not allowed and violators will be out of the competition.
We oppose and eliminate the violated person who takes an advantage of the vulnerability and abuses the system.
Each contest will have 10 winners and the prize is the ability to withdraw unconditionally.
The first place gets $1000, the second place $500, the third place $300, the fourth place $100, the 5th and 6th $50, the 7th to 10th $25.
An amount of money as an advance money we will be added to the client's account before the start of the competition and this money is just called as competition money. And this competition money and possible profits after competition will be removed from client's account.
The Clients is not allowed to sell or transfer a trading account to others and the offender is eliminated from the contest.
The winning in the competition based on the percent of profits to the initial capital ratio and all legal trading method is acceptable.
There is the possibility of writing advice and comments in different parts of the competition, strictly avoid the use of offensive and insulting words.
All the requirements before start the competition will inform to the registered users.
Minimum Profit amount for Winning in Contest is Just 1 USD.
It means If You have $10001 in your account and Contest start balance is $10000, and No One has Balance More than this amount, You Will Be One Of The Winners!